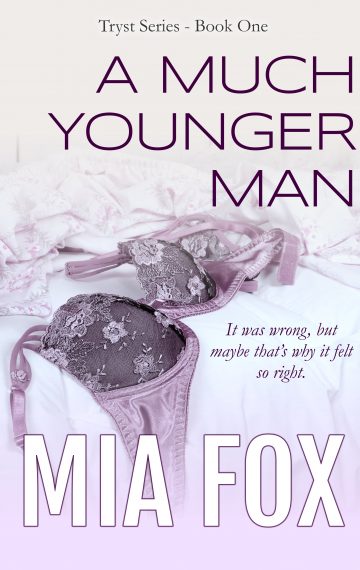 steamy, sexy, hot
$2.99
Publisher:

Evatopia Press

Available in:

Kindle, Paperback

ISBN:

B06XG4DKYX

Published:

April 2, 2017
Kindle Unlimited Customers Read for FREE
When Kat accidentally leaves her purse on the wrong side of a locked sports field, she calls to a guy on the inside for help. His response is to steal the purse complete with wallet, cell phone, and car keys. Trying to scale the fence in the pouring rain only results in Kat injuring herself.
But when a hot athlete turns up, it takes him only a minute to suss out the situation and immediately help. This gallant act isn't the only thing that Kat notices about Cole. There's also his sexiness and the confidence in which he flirts despite their considerable age difference.
Other women might entertain a fling, but Kat's been hurt by a cheating ex, faces mounting bills, and her job is at risk. Not to mention, this guy is the same age as her son. There's no room in her life for a man, especially a much younger man.
But one night of drinking with a friend leads her to write about her most intimate fantasies with Cole. The blog post goes viral and her boss insists she see him again for continued inspiration.
It was wrong, but maybe that's why it felt so right…
About Mia Fox
Mia Fox is a Los Angeles-based novelist who writes across varied genres including Contemporary and Paranormal Romance, Chick Lit, and Satire. She received her Bachelor of Arts Degree in Communications from U.S.C. Before writing full time, she worked as an entertainment publicist, a career she chronicles in her novel, "Alert the Media." However, she is happy to leave that world behind her, preferring that any drama in her life is only that which she creates for her characters.
Related