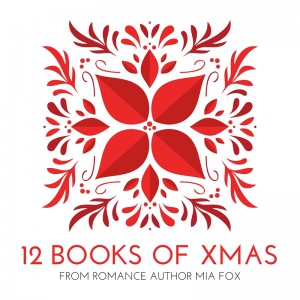 You've heard of the Twelve Days of Christmas. With twelve+ books now under my belt, I'm excited to offer my readers my biggest giveaway ever…12 Books of Xmas.
It's that time of year when thoughts turn to gatherings, gift giving, and being thankful for our blessings. I'm appreciative of living this writing life and the fact that for the first time, I can offer my readers a promotion that has been brewing in my mind for some time.
For the first 12 days in December I will tell you a little bit about each one such as how the inspiration developed in my mind, where I went to research the topics, what I was thinking when I got stuck and my hopes for the future of each series.
The best part is that with each book promo there will also be multiple ebook giveaways. It's my way of celebrating the holidays with my readers.
Follow and visit my Facebook page and Twitter account for details each day about the giveaway.
Just to get you in the mood, here's a list of the 12+ Books of Xmas:
About Mia Fox
Mia Fox is a Los Angeles-based novelist who writes across varied genres including Contemporary and Paranormal Romance, Chick Lit, and Satire. She received her Bachelor of Arts Degree in Communications from U.S.C. Before writing full time, she worked as an entertainment publicist, a career she chronicles in her novel, "Alert the Media." However, she is happy to leave that world behind her, preferring that any drama in her life is only that which she creates for her characters.