Even if you're not a sci-fi fan, here are five reasons to love steampunk — that have absolutely nothing to do with plot or genre! But first, a quick definition. Steampunk is a subgenre of science fiction and fantasy novels that features industrial  steam powered machinery rather than advanced technology into its plot. As such, many stories will take place around the 19th century. Or, some will incorporate time traveling elements, such as my book "Released," which features a time-traveling genie. 
Here are five elements associated with steampunk that made me fall in love with this subgenre.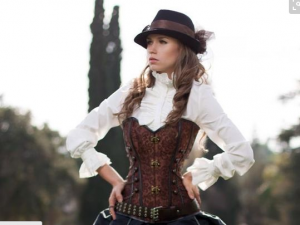 The clothes are gorgeous, sexy and so feminine.
What woman doesn't love jewelry? Even better, jewelry adorned with butterflies, moving parts, and other intricacies make it a talking piece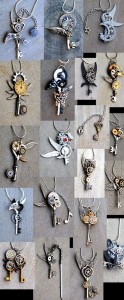 Old-fashioned keys are commonplace in steampunk and the ones described make one imagine that it is a symbol for being "the key to one's heart."
Normally, I would think of gears as something associated with a mechanic's office, but in terms of steampunk they are much more. They are the very element that moves time forward and take on a lifeblood all their own.
Time. It's the one thing that nobody can give you. If there was ever a superpower to be found, this would be it. The clocks associated with steampunk are beautiful, moving elements that take one from this world and into another.
Check out my Pinterest board specifically on this subject to see amazing pics of my personal steampunk inspiration. 
About Mia Fox
Mia Fox is a Los Angeles-based novelist who writes across varied genres including Contemporary and Paranormal Romance, Chick Lit, and Satire. She received her Bachelor of Arts Degree in Communications from U.S.C. Before writing full time, she worked as an entertainment publicist, a career she chronicles in her novel, "Alert the Media." However, she is happy to leave that world behind her, preferring that any drama in her life is only that which she creates for her characters.