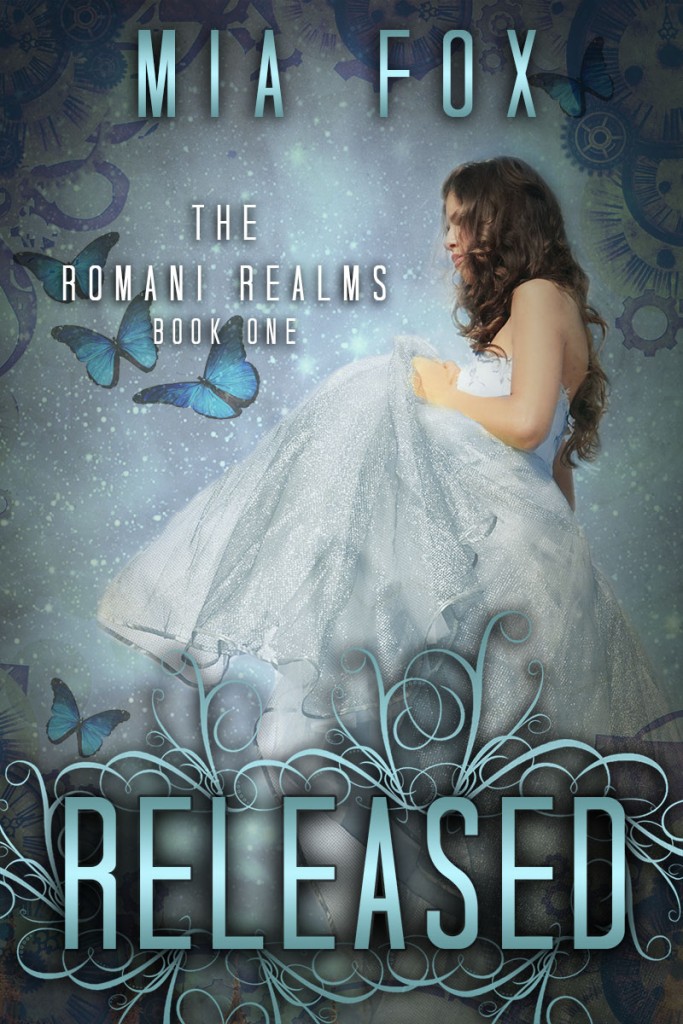 Released, book one of the Romani Realms Series
The discovery of an ancient bottle unleashes a Genie – and the wrath of the Demon Gypsies chasing her…
When Suzette ("Suki") is released from her bottle by two teen girls, she is more than a bit surprised that a Genie of her calibre is beholden to two average high school students. After dealing with dignitaries and noblemen, however, she believes this will be a welcome break.
Until she discovers the teens' hidden powers and that one will come to possess the Amulet of Pollox, a necklace that contains the secrets from some of the greatest minds throughout history. Unfortunately, she's not the only one who notices. The Amulet draws the attention of the two powerful and vengeful Demon Gypsies who have pursued Suki through time and will stop at nothing to snatch the girls and the Amulet.
Suddenly, Suki is not just helping the girls navigate high school crushes, she's safeguarding them from danger unlike anything they've ever known. To make matters more complicated, she must also fight her attraction to James – her protector through the ages – whose sudden arrival threatens her resolve and her heart.
A time-traveling Genie and her unrequited love…
Demon Gypsies with an insatiable quest for power…
And the teen girls whose existence threatens them all.
This is the world of "Released," book one of The Romani Realms series by Mia Fox, a Young Adult trilogy featuring elements of paranormal romance and steampunk.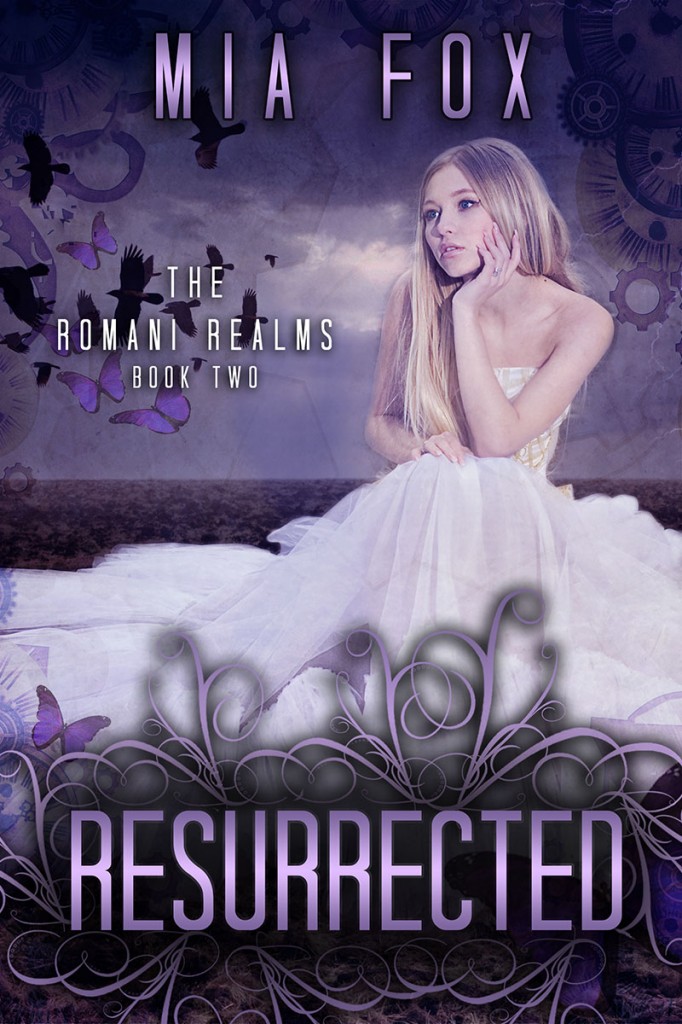 Resurrected, book two of the Romani Realms Series
They'll risk everything – friendship, love, even their lives.
Samantha's choice…
Samantha doesn't remember who she was or the incident that landed her in the Romani Realms, a purgatory filled with trapped souls, where fears influence reality. Her gift of knowing whether a soul is pure draws her to the mysterious Daniel, and her heart soon follows. Unexpectedly, she also experiences a deep kinship and the overwhelming urge to help the girl others conspiratorially refer to as "The Reckoned." Will she sacrifice her newfound love to save a stranger?
Charlotte's guilt…
Charlotte believes her dalliance with evil Raven's protege and lover, Phineas, caused Samantha's demise. Armed only with the Amulet of Pollux, a pendant containing secrets from the past, Charlotte time travels deep into the Realms to find her friend before Raven does. Clinging to the hope that Phineas may still help and love her, she will risk her own life to bring Samantha back.
Suki's trial…
It's up to Suki to save both girls, even though her powers will be limited and she risks being trapped in her bottle at the hands of those living in the Realms. With the help of her protector, James, Suki prepares to face the dangerous obstacles awaiting her. But once in the Realms a terrible secret is revealed that threatens their relationship and her very existence.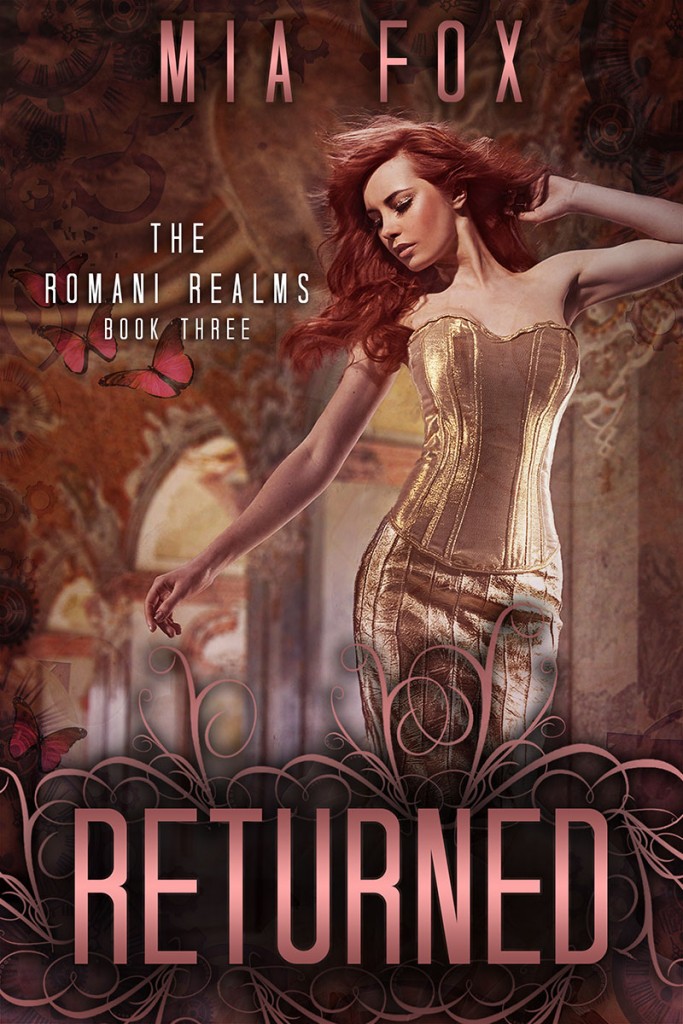 Returned,  book 3 of the Romani Realms Series
Returning to the Romani Realms was the last thing they wanted…
Samantha defied death and returned home from the Romani Realms, but a piece of her heart remained. She never expected to find love in the forsaken purgatory, but meeting Daniel, a permanent resident of the Realms, was a salvation she cherished.
Charlotte wants nothing more than to make a life with Phineas, the demon gypsy who holds her heart dear. They have finally put past atrocities behind them, along with Phineas' allegiance to his former lover, Raven. But their future depends on finding their way back to Shadow, the infant that will one day be born from their union, but for now resides as a young child in the Romani Realms.
As a genie, Suki has watched over Samantha and Charlotte, while James, her Shade and supernatural protector, has patiently supported her. But his duty to her and their entire relationship threatens to end when one Releasor is discovered to harbor corrupt wishes.
Each one has reasons to stay, but is equally justified in wanting to go back. Their choice may be an irrevocable one, but ultimately they decide to be…Returned.