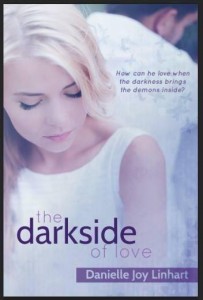 Cover design by Eden Crane Designs
"Bravo on a well told story of survival."
Lisa Markson, The Paranormal Bookworm
Author Danielle Joy Linhart reveals a story of a young girl caught up in an abusive relationship, but strong enough to break the cycle.
On the surface, they were the perfect couple: popular, happy, completely in love. Gina's senior year was supposed to be carefree and fun with the perfect boy at her side. Except Mark wasn't perfect. At first, his dark streak emerged rarely – when she forgot to call or didn't do what he asked her. He always apologized for hurting her, and she convinced herself that was enough. As the year progressed, he became more controlling, more violent, until Gina realized she had to make a choice: live in the shadow of Mark's abuse and pretend everything was okay or save herself, even if it meant losing him. Freedom or fear? It wasn't supposed to be like this.
Danielle Joy Linhart resides in Florida with her husband and two children. As a child her inspiration to become a writer began while reading books by Beverly Cleary and in fact, pushed her to major in creative writing in college. When not writing, Danielle dreams up creative ways to display the beautiful covers of her fellow authors through her swag shop known as Danielle's Dazzling Designs.
Keep up with Danielle here: