I normally try to devote a post to one cover reveal or new release, but there are so many good ones right now that I wanted to highlight three fabulous indie authors and their latest, summer projects.
First up is Airicka Phoenix with "When Night Falls," the first book in her new Regeneration Series. Every review on Amazon thus far is five stars, so I'm definitely picking this one up.
Next, one of my favorite indie books was "The Bet" by Rachel Van Dyken, now she's back with "The Dare." I can't wait. Thirty…county them, 30 five star reviews!
Finally, a cover reveal by R.S. McCoy for "Spirits."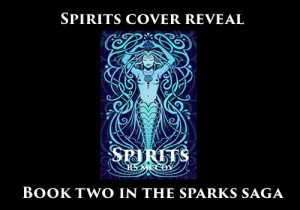 This book is a follow-up to "Sparks," which features the same intricately beautiful cover details.
Enjoy these summer picks and let me know what you're reading right now.