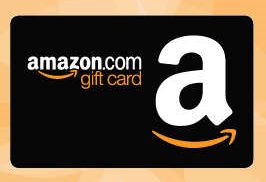 Thank you to everyone who took the time to download a copy of "Released," my debut novel and the first book in the planned Romani Realms trilogy.
Being a new author is a bit like joining a new school and hoping to find a seat at the lunch tables. It always helps when there's a friendly face to welcome you over…so, I've got one more favor to ask…a review of "Released" would be like that friendly face.
Suki, my main character is a genie who practices Southern hospitality. She would say that it's just not polite to ask something without offering something in return. So, in return for an honest review on a purchase site such as Amazon, I am offering a giveaway!
You'll receive a signed paperback copy of "Released" as well as a $10 Amazon gift card.
To enter the giveaway, simply follow these two easy steps:
1. Leave an honest review (it doesn't have to be long) on a purchase site such as Amazon and/or Barnes & Noble. (If you're so inclined, you can copy your review to Goodreads.)
2. Copy the URL link of the review in the Rafflecopter form.
Winners will be chosen at random by Rafflecopter on July 3rd.
If you haven't downloaded your copy and would like the chance to enter this giveaway, you can click on any of the links below and get "Released" for just .99. Thank you and good luck!