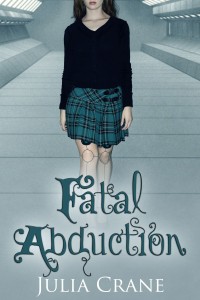 So excited to reveal the long awaited details of "Fatal Abduction" by Julia Crane, book 3 in the IFICS Series, a New Adult Sci-Fi.
There's a serial killer at large. His victims just happen to resemble Kaitlyn—dark haired, pale skin and athletic build. Kaitlyn goes undercover, attending a prestigious high school to try to lure the killer into a trap and save the lives of other potential victims. Will she be able to catch the killer before his body count rises? Or will she become the next victim?
Add to Goodreads
Amazon
Barnes & Noble
Don't forget to check out the other books in the series…"Freak of Nature" (books 1) and "Fractured Innocence" (book 2).
About the Author
Julia Crane is the author of the Keegan's Chronicles, IFICS and many more. She has a bachelors degree in criminal justice. Julia has believed in magical creatures since the day her grandmother first told her an Irish tale. Growing up her mother greatly encouraged reading and using your imagination.