I think it's  important to recognize that in our quest to "do it all" and "have it all" that sometimes it's just not possible. However, there is help for busy writers in the form of online tour companies who will assist in finding bloggers to shout out your latest book news.
While I do take an interest in the marketing of my books, I prefer to focus more on my writing and let others help me in that area. After all, that's their expertise. So, how do you find one of these companies? Remember, Google is your friend. Aside from that, you can look at other author's websites and FB pages as they will most likely give a plug for someone who has helped them.
My favorite tour company is My Family's Heart. They are professional in their response time, which is the most important thing to me. They also work with a healthy number of bloggers, create beautiful graphics for authors and have a fabulous reporting method. What's not to love?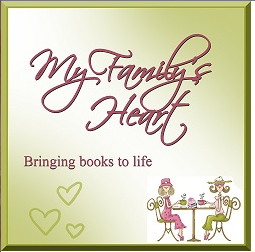 My Family's Heart can be found on Google+, Facebook, Twitter, and of course, their own website.