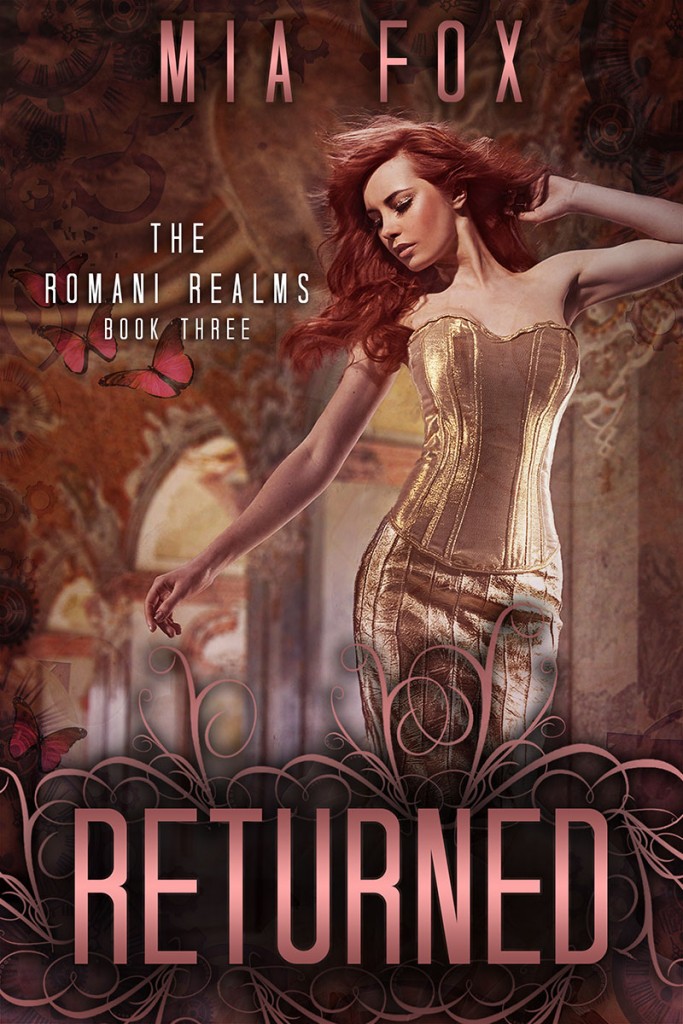 It's not every day that I get to post about a cover reveal for one of my own books. And I have to tell you…it's a thrill for me, sort of like going to the makeup counter and taking those goodies home to unpack their beautiful wrappings and admire what's inside. It never gets old. Returned completes the Romani Realms Series and today is its cover debut!
So without further ado, here is the synopsis for this final book of this YA paranormal series with elements of steampunk for those who like a bit of Industrial Revolution with their romance.
Returning to the Romani Realms was the last thing they wanted…

Samantha defied death and returned home from the Romani Realms, but a piece of her heart remained. She never expected to find love in the forsaken purgatory, but meeting Daniel, a permanent resident of the Realms, was a salvation she cherished.

Charlotte wants nothing more than to make a life with Phineas, the demon gypsy who holds her heart dear. They have finally put past atrocities behind them, along with Phineas' allegiance to his former lover, Raven. But their future depends on finding their way back to Shadow, the infant that will one day be born from their union, but for now resides as a young child in the Romani Realms.

As a genie, Suki has watched over Samantha and Charlotte, while James, her Shade and supernatural protector, has patiently supported her. But his duty to her and their entire relationship threatens to end when one Releasor is discovered to harbor corrupt wishes.

Each one has reasons to stay, but is equally justified in wanting to go back. Their choice may be an irrevocable one, but ultimately they decide to be…Returned.
If you would like to add this book to your Goodreads' To Be Read list, just click the link. Can't wait to share more with you in the coming weeks. I expect this book to be out on June 13th!