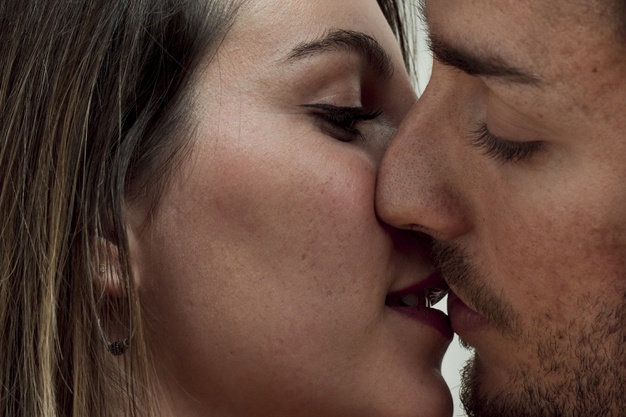 Is it a sexy glance from across the room? Does your heart beat faster with intimate whispers of what is to come? Perhaps knowing that the person you're interested in shares a common value makes you swoon. Seduction is often thought of as a candlelit dinner, but it can be so much more. How do you define seduction?
Recently, the "Five Love Languages" has gotten a lot of attention. The principle behind this theory makes sense to me. It explains that seduction and falling in love doesn't follow the exact same process for everyone. Just like we are attracted to different types, apparently we each respond to a different love language.
What Makes You Swoon?
Some people go weak in the knees when a present arrives. Others swoon when someone they are interested in casually touches them. Is attraction more physical or mental? Often times, people admit that attraction comes first because after all, we don't necessarily know a person. Then, we get to know them and either the attraction grows with the knowledge we acquire about them, or it diminishes and we chalk it up to the person not being our type. What defines a relationship differs from couple to couple.
What is Your Love Language?
Here are the five types of love language:
Words of Affirmation

Acts of Service

Receiving Gifts

Quality Time

Physical Touch
The definitions are pretty self-explanatory and straight-forward. Think of what really moves you. Consider how you have ended up with your current or past partner.
If Words of Affirmation is your love language it means you value when your partner listens to you and expresses support. Acts of Service are those little gestures to show they care such as bringing you a Starbucks S'mores Frappucino because they know it's your favorite drink. (By the way, check out the copycat recipe in the link.)
Some people feel loved when they Receive a Gift. Others want to their partner is willing to spend Quality Time with them. Finally, some people fall for someone when they receive appropriate Physical Touch such as hand holding or a hand placed on the small of their back.
In my book "A Much Younger Man," my protagonist originally fell for her man when he chased down a perpetrator who stole her purse — an Act of Service. Of course, their relationship developed, went through ups and downs, but came out the other side in book two, "Another Younger Man."
As a romance writer, I think the idea of the love languages as they relate to seduction is fascinating. I'm curious if one of these five love languages would garner a majority vote.
Consider taking my short (only 4 questions!) survey to receive a chance to win a free copy of "A Much Younger Man."
How Do You Define Seduction Survey