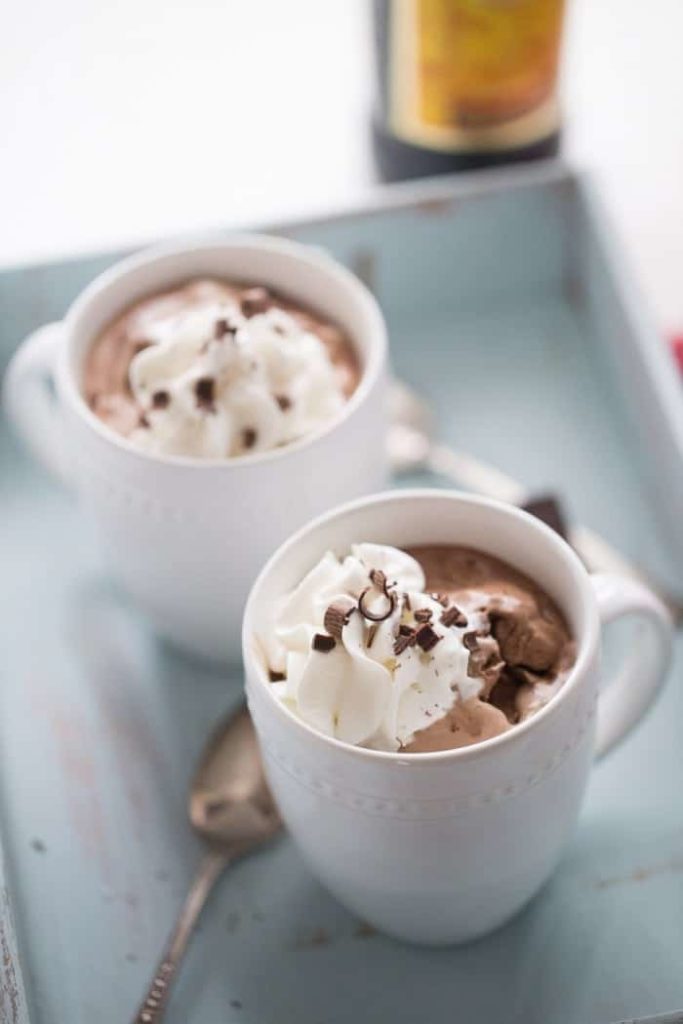 Imagine a better than Starbucks Mocha…With the cold weather hitting all of us, to me there's no better way to get warm and cozy than with this delicious drink. It emulates the winter months by combining a chilly scoop of chocolate ice cream floating in a warm bath of chocolate. It's like coming indoors after playing in the cold.
I know you can just go down to your local Starbucks, but this recipe is oh so much better. (To the Starbucks gods…please don't get offended. I'll still visit you regularly.)
A small aside note about this drink…if you plan to stay home, there are options for a wee bit of alcohol that ups the taste and warmth factor. Only use if you're going to drink responsibly.
Simply combine the dry ingredients into the wet, heat slowly over low heat until warm and combined. Add any optional ingredients. Add a scoop of ice cream to create an amazing effect of cold against warm that turns the everyday Starbucks mocha into your own version that is truly a magnificent melting mocha.
4 tablespoons unsweetened cocoa
4 tablespoons sugar
1/2 cup vanilla almond milk
1/2 cup half and half
3 T. coffee
2 tablespoons Kahlua (optional)
2 tablespoons Baileys Irish cream (optional)
1 scoop chocolate ice cream
shaved chocolate (for garnish)