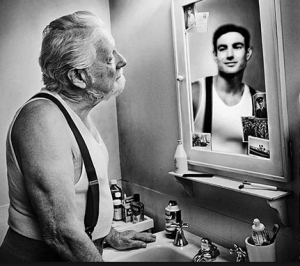 In my Romani Realm series beginning with "Released" and followed by "Resurrected," Suki is a genie and Raven  is a demon gypsy. Both have been around for multiple centuries, but are blessed with perfect skin and don't look a day beyond early 20s. It's fiction, remember? But in reality, there are ways to age in reverse by taking care of your health. Read on…
Your daily habits truly affect your age, not only your body's physical well being, but your mental health as well. To capitalize on your youth and maintain longevity, try these suggestions:
Drop a few pounds
Obesity increases risk of diabetes, cancer, heart disease and more
Limit alcohol
Come on, it's alcohol. It's not a green juice drink and it's not great for your internal organs so limit your intake.
Ease stress levels
Stress equals wrinkles. It's that simple. Try deep-breathing, meditation, or my favorite, yoga.
Keep learning
Can't teach an old dog new tricks? Nonsense. That's what keeps the dog young. Oh, and speaking of learning and dogs…I'm writing a book about what I've learned about romance from observing my two dogs. But I digress…onwards.
Connect with Others
Finally! A reason to stay on Facebook. But you also need to connect with people in your real life. Friendships help our mental well being and keep us positive, which wards off stress.
Volunteer
Do good unto others and you'll feel good about yourself. Another way to fight stress and stay connected.
Exercise
You know it's good for you. You didn't need to read it here. Hate exercise? How about just taking the dog for a walk? Want to talk about yoga, need some advice on how to start or what practice is best for you? Drop me a line.
No smoking.
Yep, I said 'no' as in stop now. Find a buddy, find an organization, do anything. Just stop. You're poisoning your insides and messing up your skin.
What about food?
I have a pretty strict diet and that's for another blog post, but my best advice related to eating and how we look and feel is to read labels. If your food contains a bunch of stuff that you can't even pronounce, your body is not going to be happy with you.
This is a long list and many of the items may be quite difficult for some people to tackle. I recognize that. Don't beat yourself up. Why not try to just adhere to one? Then next week, try another. Set goals for yourself and see if you can become like Suki and Raven (who by the way, are gearing up to appear in the third installment of the Romani Realms series, "Returned" this spring.
Related articles across the web