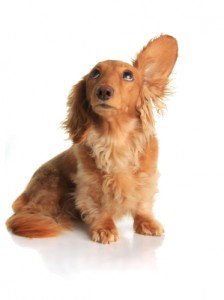 Writer's block happens to the best of us. You shouldn't berate yourself that it happens, unless your response to it is to wallow in self-pity. Let's get to the bottom of this with a snappy quiz.
When writer's block occurs do you?
Drown in sadness, perhaps with a bag of marshmallows by your side?

Retreat under the covers. Maybe the answer will come to you in a dream.

Eavesdrop!
If you answered "C," you already know that listening and more importantly, observing those around you can be great inspiration for your writing. But if you're not convinced that eavesdropping is an acceptable social habit, allow me to present you with your excuse to eavesdrop. Here are the benefits of eavesdropping on your writing:
Read reactions. Can you guess in advance what a person will say/do?

Authentic dialogue. Listen and you'll be more aware of how people naturally speak.

Become a keen observer. Pay attention to body language and expressions.

Social behavior. Become an authority on how people engage with each other.
So where do you go for prime eavesdropping? Here are my favorite spots:
– grocery store check out
– coffee shops
– schools
Now go test it out. Here's your homework assignment:
Watch a couple and decide how well they know each other. Is this a date? Is it a first date? Was it a set up or a blind date? Or, is it something completely different? Is the man trying to pick up the woman and she hasn't yet figured out how to get rid of him?
You might not get it right the first time, but if you watch enough people, you get a feel for social behavior. Furthermore, these telltale signs will work their way into your writing to make your scenes more realistic and authentic.