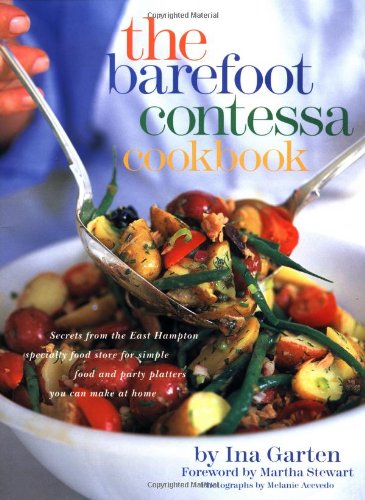 When I'm not writing, I love to cook. Today, there are so many great websites for recipes,  but perhaps it's the writer (and reader) in me that still loves to peruse cookbooks. Here are five essential ones that I feel are a must-have for a cook's library.
The Joy of Cooking by Irma Rombauer
I grew up with Irma's tomb of a book. It may seem a bit old-fashioned, but this is the Bible of cookbooks. Anything you want to know how to make is in here. It doesn't have fancy pictures, but every recipe works like a charm. Even Julia Child agreed that this is one you have to own.
The French Laundry Cookbook by Thomas Keller
You may not be able to get to Napa Valley, but you can grab a copy of this cookbook that developed from the Napa restaurant of the same name.
The Flavor Bible  by Karen Page
The concept behind this book is so cool and so right. You can't just cook something; you have to flavor it. Not sure how to work with spices and seasonings? This is for you.
Gourmet Cookbook by Ruth Reichl
Little known fact…before I was a writer I was an entertainment publicist and I often pitched food writers about the restaurants where certain celebrities dined. Ruth Reichl was one of those reporters. Later, I became a novelist and Ruth also moved on. She was editor and chief of Gourmet magazine and created the most useful cookbook with more than 50,000 recipes.
The Barefoot Contessa Cookbook  by Ina Garten
When I'm entertaining and want to serve something that is equally visually appealing as it is mouth-watering, I turn to Ina Garten. It doesn't have to be this cookbook, although is her first. All of her books are a feast for the eyes and the recipes won't disappoint your taste buds.
Send me a line and tell me what you're planning to make this week.
Related articles across the web