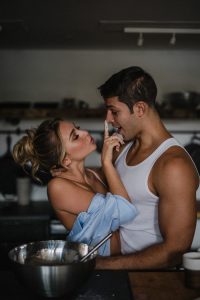 There's a lot to consider when choosing what to eat on a date. You don't want to appear like you're spending too much or not enough. You can't risk bad breath, gas, or spillage. So what's a girl to do? Don't worry. Whether you're going out to eat out or cook at home, I've got you covered. This is practical date food advice. I'll focus on aphrodisiacs in another blog post. For this article, I've researched food blogs, dating sites, health sites, and my personal experience to bring you the ultimate date food.
If cooking at home..
Simplicity
You don't want to spend all day cooking and then you're faced with tired feet and a mountain of clean-up. Choose a meal that is fairly simple to make. You'll feel proud of yourself and still have enough energy to engage in "dessert" activities.
Make an Impression
We've all heard of making a fashion statement. The same can be said of food. What kind of statement or impression does your meal make? Is it eye-catching? Colorful? Delicious? Fragrant? You want him to say, "You look amazing," the minute he sees you. The same can be said for your meal.
Restaurant or At-Home Dining
Minty Fresh
Sushi is a popular date night dish, but make sure to enjoy plenty of the raw ginger that they serve. You don't want fish breath. Similarly, sushi is a good option because it won't leave you feeling too full afterwards. Who knows what sort of physical activities you might want to try after dinner?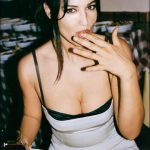 Mess-Proof
Soup, stew, sauce… be careful of these messy choices. Imagine red splatter on your sexy white dress. Even if it doesn't end up on you, it's still not a great look when it lands all over your place at the table. It may sound old-fashioned, but when it comes to eating, be a lady.
Final Recommendations
If you want to find a meal that hits all the marks in terms — easy to make without any bad after taste and makes a statement, then check out my blog post for Date Night Mushroom Risotto. It's the ultimate sexy meal because you can spoon it into each other's mouths and then retreat to the couch for a cozy evening.